Commonly Asked Questions About Vermont Workers' Compensation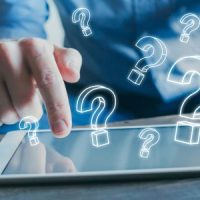 Suffering or having a loved one suffer a work injury or illness is one of the most unpleasant events in life. The good news, however, is that employers carry workers' compensation insurance, which provides injured/ill employees or families of injured/ill employees with monetary awards.
Unfortunately, many people are not equipped to deal with the workers' compensation system. If you or a loved one has recently suffered a work-related injury or illness in Vermont, you probably have many questions about workers' compensation. This article answers some of the most commonly asked questions about Vermont workers' compensation.
Q: What is workers' compensation?
A: This is the top commonly asked question about Vermont workers' compensation. As mentioned already, workers' compensation is an insurance program that covers employees who suffer injuries or illnesses while on the job. Workers' compensation is a no-fault system which means it covers injuries or illnesses regardless of fault. Workers' compensation provides monetary awards to employees who suffer work-related injuries or illnesses and families of employees who lose their lives due to a work-related injury or illness.
Q: When will my workers' compensation claim be decided?
A:  After you file your workers' compensation claim, the insurance adjuster from the employer's insurance company has 21 calendar days to decide if you are entitled to benefits. These 21 days are calculated starting from the day the insurance adjuster receives the notice of injury.
Q: What benefits will I recover after filing a workers' compensation claim?
A:  The following are the benefits that can be recovered in a Vermont workers' compensation claim;
Medical benefits
Wage replacement benefits/Temporary total and temporary partial disability benefits
Permanent total and permanent partial disability benefits
Vocational rehabilitation benefits
Death benefits
Q: What is Medical End Result?
A: This is when an injured or sick employee has recovered to a point where they won't have any significant further improvement, regardless of treatment. However, an employee may still require occasional medical care and experience pain after reaching Medical End Result. Medical End Result does not mean an employee has fully recovered. It means no further change is expected. MER can also be referred to as Maximum Medical Improvement (MMI). MER or MMI determination is used to determine restrictions and capabilities that are then used to calculate the value of a workers' compensation claim.
Q: What is an Independent Medical Examination (IME)?
A: This is essentially a second opinion the employer or workers' compensation insurance carrier requests. With an IME, there is no doctor-patient relationship, and the information provided by an employee is not confidential.
It is crucial to note that just because it is called an Independent Medical Examination does not mean examinations are always independent. It depends on whether or not the doctor has integrity.
Q: How do you appeal a workers' compensation claim?
A: Workers' compensation appeals in Vermont are handled by the Vermont Department of Labor, Workers' Compensation Division. However, if either party is unhappy with the Department's decision, they can appeal to the Vermont Superior Court or the Vermont Supreme Court.
Contact a Vermont Workers' Compensation Attorney
If you or a loved one has suffered a work injury or illness, contact our skilled Vermont workers' compensation attorney at Sluka Law PLC. We can help you recover the workers' compensation benefits you deserve.