Understanding Vocational Rehabilitation Benefits In Vermont's Workers' Compensation Cases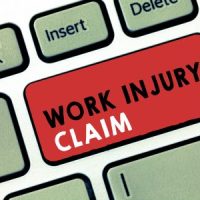 Each year, millions of employees suffer workplace injuries and develop workplace illnesses. According to the Bureau of Labor Statistics, in 2021 alone, employers in the private industry reported more than 2.5 million nonfatal workplace injuries and diseases. While many employees who suffer workplace injuries or develop workplace illnesses resume work after some time, some workers cannot return to their pre-injury/illness job. If an employee cannot return to their regular job because of a workplace injury or illness, they may be entitled to vocational rehabilitation services under the workers' compensation program to help them return to their job or enter a new line of work. This entails an impaired employee working with a vocational rehabilitation counselor to develop a plan that can restore them to suitable work. Read on to learn more. 
Vocational Rehabilitation Services 
If an injury or illness prevents a worker from returning to the work they were doing before their injury or illness, they may be entitled to vocational rehabilitation services. If a worker is entitled to these services, it is the responsibility of the workers' compensation insurance company to pay for the services. Vocational rehabilitation services are aimed at helping impaired employees develop the skills necessary to resume their pre-injury/illness jobs or get new jobs. These services are usually personalized depending on the needs of the specific workers. Vocational rehabilitation services include; 
Skills evaluation

 

Career counseling

 

Job placement

 

Additional education

 
The primary goal of vocational rehabilitation is for a worker to return to a job that pays them close to the pay they were making before the injury or illness. 
The Role of a Vocational Rehabilitation Counselor 
The work of a vocational rehabilitation counselor is to create a plan for education, training, on-the-job training, or job placement to help an impaired worker return to suitable employment. Vocational rehabilitation counselors create plans for workers based on a worker's limitations and abilities. Depending on a worker's situation, the plan may be simple or complex. A simple plan may involve rearranging a workstation. On the other hand, a complex plan may involve determining which skills a worker possesses and finding jobs the worker is best suited for. It may involve helping the worker get the required education/certifications and helping them find a new job. 
When Is an Employee Entitled to Vocational Rehabilitation Benefits in Vermont? 
According to Vermont Statute 21 VSA § 641, if an injury covered by workers' compensation makes it impossible for an employee to perform work for which they have previous training or experience, the employee has the right to recover vocational rehabilitation services. In Vermont, employers or adjusters are responsible for initiating the vocational rehabilitation process. 
For an employee to qualify for vocational rehabilitation benefits, their work injury or illness must have put them out of work for 90 days, or they must have been identified as being unable to return to suitable employment. Suitable employment is work the employee has the necessary physical capabilities, skills, knowledge, and abilities to perform. 
It is crucial to note that a vocational rehabilitation counselor must also conduct an Entitlement Assessment to determine if you are entitled to vocational rehabilitation services. 
Contact a Vermont Workers' Compensation Attorney 
If you've suffered a workplace injury or developed a workplace illness in Vermont and need help recovering the compensation benefits you deserve, contact our Vermont workers' compensation attorney at Sluka Law PLC.