What Evidence Can You Use For Your Vermont Workers' Compensation Claim?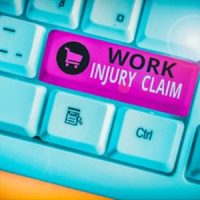 After an employee suffers a work injury in Vermont, the burden of proof lies on them. "Burden of proof" is the standard a party seeking to prove their case must satisfy to have that fact legally established. However, because workers' compensation is a no-fault system, you do not have to prove that someone is to blame for your injury to recover workers' compensation benefits. Also, you do not have to prove that you did nothing wrong. In Vermont, all you have to prove is that your injury is related to your occupation and the severity of the injury. Proving this might seem straightforward, but the truth is that it can be challenging. It is best to enlist the help of a qualified workers' compensation attorney. An experienced workers' compensation attorney can help you gather evidence that can support your case.
Every workers' compensation claim is different, meaning that the evidence needed to prove a workers' compensation claim varies from case to case. However, the following are some of the most common types of evidence that may support your workers' compensation claim;
Damaged Equipment
A lot of workplace accidents happen because of defective equipment. If you suffered your work injury due to faulty equipment, you should ensure that the equipment is well preserved. Doing this alone can be challenging, so you should hire an attorney. An experienced workers' compensation attorney can help ensure that the machine that injured you is not tampered with.
Pictures and Videos
After a hazard or dangerous equipment causes you an injury at work, you should immediately take pictures and videos. If your condition does not allow you to take photos and videos, ask someone nearby to help you. If, for example, you have images and videos of the damaged equipment that injured you, these can serve as helpful evidence.
Most workplaces also have surveillance cameras. If your workplace has surveillance cameras, try obtaining copies of the accident footage. An attorney can help with this.
Medical Evidence
Your medical records can help you prove the link between your injury and occupation. They can also help you prove the severity of your injury. So ensure you maintain all your medical records.
Personal Account
Another piece of evidence supporting your Vermont workers' compensation claim is your testimony of the incident. So create an injury journal if you still haven't. It strengthens your case when you have physical evidence and your personal account to back up that physical evidence.
In your journal, provide a detailed personal account of what happened before, during, and after the accident.
Witness Statements
If anyone saw your accident or injury occur, gather statements from them. Write down the witnesses' names and contact information and share that information with your attorney. Statements from witnesses can support physical evidence and corroborate your testimony.
Benefits Recoverable in a Vermont Workers' Compensation Claim
After filing a workers' compensation claim in Vermont and proving your case with the help of a skilled attorney, you can recover various benefits. The following are the benefits recoverable in a Vermont workers' compensation claim;
Wage replacement benefits
Medical benefits
Vocational rehabilitation benefits
Permanent partial disability benefits
Permanent total disability benefits
Speak to a Vermont Workers' Compensation Attorney for Legal Help
If you suffered a work injury, our Vermont workers' compensation attorney is here to help you pursue the benefits you may be entitled to. We fight to recover the maximum compensation for clients. Contact us today to schedule a consultation.
Source:
law.cornell.edu/wex/burden_of_proof