How Does Workers' Compensation Work In Vermont?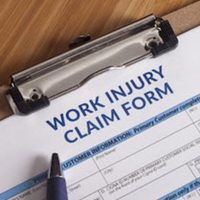 Workers' compensation insurance provides workers with benefits if they suffer injuries or illnesses while on the job. Unfortunately, some employers try to take advantage of their employees' unfamiliarity or ignorance of the workers' compensation system to avoid paying a fair settlement. In cases where an employee does not understand the workers' compensation system, it is crucial to seek legal help from a skilled workers' compensation attorney. At Sluka Law PLC, our experienced and dedicated workers' compensation attorney is committed to helping clients recover the workers' compensation benefits they deserve. Don't hesitate to contact us today to set up a free consultation.
So, how does workers' compensation work in Vermont? Below, we discuss who is covered under Vermont's workers' compensation system, seeking medical attention after a workplace injury, reporting a workplace accident, filing a workers' compensation claim in Vermont, and which workers' compensation benefits an employee might be entitled to.
Who Does the Workers' Compensation Program in Vermont Cover?
In Vermont, all workers are covered by workers' compensation. All Vermont employers with at least one employee are required to have workers' compensation insurance. However, exceptions to the law exempt companies with up to four corporate officers or LLC members and corporations if all corporate officers are excluded from coverage.
Additionally, independent contractors are not covered by workers' compensation in Vermont. However, if an employee is injured while on the job and believes they have been misclassified as an independent contractor, they should speak to a qualified workers' compensation lawyer.
Seeking Medical Attention After a Workplace Injury in Vermont
Often, employees get confused about their right to seek medical treatment after suffering a workplace injury. In some states, an employee does not have the right to choose which doctor to see after suffering a work-related injury. This is not the case in Vermont. Employees in Vermont can choose which doctor to see after a workplace injury. However, an employer may tell you which doctor you must see for your first visit. After the first visit, you have the right to see any doctor of your choosing.
Reporting a Workplace Injury in Vermont
An employee must report their workplace injury to their employer without unreasonable delay. Failure to report a workplace injury to an employer in a timely manner can prevent an employee from recovering workers' compensation benefits.
Filing a Workers' Compensation Claim in Vermont
In Vermont, an employer must report an employee's injury to the Department of Labor, Workers' Compensation Division, within 72 hours of the injury event. If an employer does not file a report, an employee can do so themselves.
After a workers' compensation claim is filed, the insurance company has 21 days to accept or deny the claim. Once a claim is approved, an employee will begin receiving benefits.
Which Benefits Can an Employee Recover in Vermont?
If you suffer injuries on the job in Vermont, the following are the workers' compensation benefits you may be entitled to recover;
Medical benefits
Wage replacement benefits
Vocational rehabilitation benefits
Disability benefits
Death benefits are also available if an employee is killed in a work-related accident.
Contact a Vermont Workers' Compensation Attorney for Help
If you have questions about workers' compensation or need help seeking the workers' compensation benefits you deserve, contact our experienced and dedicated Vermont workers' compensation attorney at Sluka Law PLC today.
Source:
law.cornell.edu/wex/workers_compensation