Understanding Permanent Disability Benefits In Vermont's Workers' Compensation Cases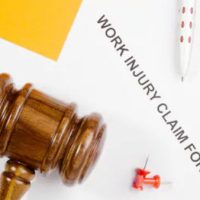 After you suffer a work-related injury in Vermont, you may be entitled to receive temporary disability benefits until you return to work or reach medical end result (MER) or maximum medical improvement (MMI), whichever happens first. However, once you reach MER or MMI and your temporary disability benefits stop, it does not necessarily mean the insurance company will not continue paying you benefits. If you suffered a permanent work injury, you might be eligible to receive permanent disability benefits under workers' compensation after your temporary disability benefits stop. Below, we discuss the two types of permanent disability benefits.
Permanent Partial Disability (PPD) Benefits
If an employee suffers a permanent work injury that impairs their ability to function but does not "totally' disable them, they may be eligible for PPD benefits. These benefits are meant to compensate workers for any permanent loss of function resulting from their work injury. PPD benefits are paid for a specific period, dependent upon the degree of impairment.
The following are some examples of injuries that usually qualify for PPD;
Amputation or loss of a body part
PTSD
Vision loss
Hearing loss
Carpal tunnel syndrome
Determining the amount of permanent partial disability benefits you are entitled to can be complex. The first step is allocating a disability rating. This is done by your doctor and pursuant to the most current edition of the AMA Guide to the Evaluation of Permanent Impairment. Then, the disability rating is multiplied by a particular number of weeks, which is dependent on your injury.
Often, there are disputes over the evaluation of the PPD. A qualified workers' compensation attorney can help you prepare the documentation and evidence you need to demonstrate PPD.
Permanent Total Disability (PTD) Benefits
If you suffered a work injury that prevents you from permanently, totally returning to any regular and gainful employment, you might be able to recover permanent total disability benefits. According to Vermont law, six types of injuries automatically qualify employees for PTD. They are;
Permanent loss of sight in both eyes
Loss of one foot and one hand
Loss of both feet at/or above the ankle
A spine injury resulting in paralysis of both arms or legs or one arm and one leg
A severe traumatic brain injury resulting in severe psychological, cognitive, or psychiatric disability
However, even if yours is not one of the above-listed injuries, you could still be able to prove that you are eligible for PTD benefits. If your injury has the same severe impact on employability as any of these injuries would, you could be paid PTD benefits.
If you are found to be permanently and totally disabled, you are entitled to at least 330 weeks of PTD benefits. After that, the insurance company may obtain an evaluation of your condition and/or vocational prospects. If it is determined that you can get regular gainful employment, your benefits may be discontinued.
Contact a Vermont Workers' Compensation Attorney
Our experienced Vermont workers' compensation attorney at Sluka Law PLC can help you in seeking permanent disability benefits and any other benefits you may be entitled to in your workers' compensation claim. Contact us to schedule a consultation and discuss your case.
Source:
aoa.vermont.gov/secretary/divisions/workers-comp/faq#12.:~:text=A%20Permanent%20Impairment%20Rating%20(PIR,result%20in%20a%20permanent%20impairment