Debunking Some Common Myths About Workers' Compensation in Vermont (Part 2)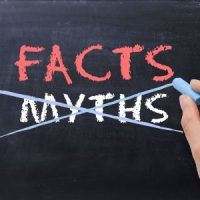 Work-related injuries and illnesses are quite common in Vermont. According to the BLS, Vermont private industry employees reported 6,900 workplace injuries and illnesses in 2020 alone. Fortunately, employers in Vermont are required to carry workers' compensation insurance. This is a form of insurance that provides benefits to workers who suffer work-related injuries and illnesses. So, if you suffered a work-related injury or illness in Vermont, you may be eligible to file a workers' compensation claim and recover benefits.
When it comes to workers' compensation, there is a lot of misinformation out there about how the system works. At Sluka Law PLC, we strive to ensure workers understand the truth about how the Vermont workers' compensation system works. That is why in this article, we debunk some common myths about workers' compensation in Vermont. Read on!
Myth #1: Workers' Compensation is Provided by Some Employers
Some people believe that workers' compensation is a benefit that some employers provide to their workers. In other words, some people think employers can choose not to have workers' compensation insurance. This is false. Workers' compensation is mandatory for all Vermont employers. Even if an employer has one employee, they must have workers' compensation insurance.
Myth #2: Workers' Compensation Does Not Cover Part-Time and Seasonal Employees
It is not true that workers' compensation only covers year-round and full-time employees. Vermont workers' compensation also covers part-time and seasonal employees. Only independent contractors are not covered by workers' compensation. Vermont law defines an independent contractor as someone who;
completes work with no supervision or direction;
customarily engages in an independently established business, trade, occupation, or profession; and
performs work that is outside the usual course of the business for which service is performed.
Myth #3: You Must Prove Fault on the Part of Your Employer To Recover Benefits
The Vermont workers' compensation system is a no-fault one. It generally does not matter who is responsible for your injury or illness. Whether you, your employer, or your co-worker did something wrong is not important. You only need to prove that your injury or illness is work-related. You are not required to prove negligence to recover workers' compensation benefits.
Myth #4: You Are Allowed to File a Personal Injury Claim Against Your Employer After Filing a Workers' Compensation Claim
This is false. The workers' compensation system is designed to be an exclusive remedy, which means that workers' compensation replaces your right to file a personal injury claim against your employer. In exchange for covering all employees regardless of whether the employee is to blame for their injury or illness, employers in Vermont receive legal protection against personal injury lawsuits.
Myth #5: You Can't Get Benefits Approved After Appealing Your Claim
A workers' compensation claim can be denied for various reasons. You can file an appeal if your claim is denied for invalid reasons. Many people assume you can't get workers' compensation benefits approved after filing an appeal. This is false. Indeed, the appeal process can be complicated, but it is possible to file a successful workers' compensation appeal, especially with the help of a qualified lawyer.
Contact a Vermont Workers' Compensation Attorney
If you've suffered a work-related injury or illness, contact our skilled Vermont workers' compensation attorney to schedule a consultation.